JASPER LAW
Community Focused
Legal Services in Jasper, Alberta, Canada
01
About Us
JASPER LAW is your trusted source for legal services and advice in Jasper National Park and beyond.

Enjoy the comfort and confidence of knowing you have retained experienced counsel, dedicated to providing you with personalized, professional service for all your legal needs.


02
Our Focus
We understand Jasper's unique environment and provide you with quality legal counsel.
Real Estate Law
Trust our years of experience navigating the perplexing waters of National Park Lease Transactions. Let us assist you with the purchase of your new home in Jasper, to assign leasehold interest in you cottage at Lake Edith, or for property transactions in Jasper's neighboring communities.
Corporate and Commercial Services
From New Business Incorporations to Employment Contracts to Commercial Sublease Agreements and Development Issues, we take care of all your Corporate and Commercial legal needs.
Wills and Estates
Cultivate peace of mind for yourself comfort and assurance for your family's continued well-being. See us for Wills, Estates, Estate Planning, Personal Directives, Enduring Powers of Attorney, and Dependant Adult Applications.
Civil Litigation
Injured in a motor vehicle accident in Jasper? Slip and fall? Wrongfully dismissed from your place of work? Contact Jasper Law Today.
03
Our Partners
Jasper Law and its predecessor, Rodger & Ireland, Barristers & Solicitors, has been providing Jasper and the surrounding area with Professional Legal Services since 1989.
Richard Ireland
Barrister & Solicitor
Called to the Bar: 1982
University of Alberta Bachelor of Laws (LL.B.)
richard@jasperlaw.ca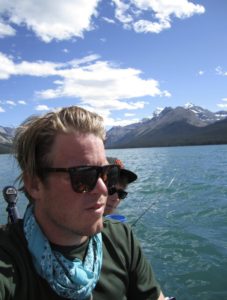 James R. Netherton
Barrister & Solicitor
Called to the Bar: 2017
Bond University School of Law (JD)
james@jasperlaw.ca
04
JASPER NATIONAL PARK
5,000+
Permanent
Residents
2.46 Million
Annual Visitors
2
Jasper Law Partners Ready to Assist You
05
Get in Touch
Contact Jasper Law Today for Legal Services In Jasper, Alberta.

While this website provides general information, it does not constitute legal advice. The best way to get guidance on your specific legal issue is to contact a lawyer. To schedule a meeting with an attorney, please contact our office at the coordinates below.
Where to find us
Suite 200, 610 Connaught Drive
Jasper , Alberta, Canada
P.O. Box 130, Jasper, AB, T0E 1E0
Jasper National Park